#BerlinzeigtCURAge campaign
#BerlinzeigtCURAge campaign

Supporting those affected
In Berlin, many people lead their daily lives under the threat of racist, anti-Semitic, homophobic and other forms of hate violence. This is often omitted from the image of a cosmopolitan and tolerant capital, and any discussion of right-wing violence is often limited to East Germany.

With our campaign, we draw attention to the perspective of those affected by such violence in Berlin and call for solidarity with them. In addition to raising awareness of the issue, the campaign aims to collect donations for the CURA Victim's Fund to support these people.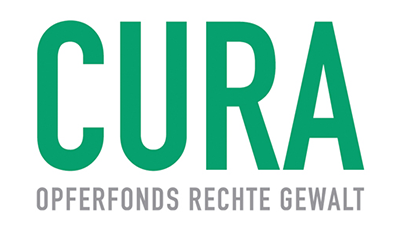 The CURA Victims' Fund
With its donations, the CURA Victims' Fund supports victims of hate violence by providing swift and unbureaucratic financial assistance. In co-operation with victim advice centres and victim initiatives, the CURA Victims' Fund provides assistance that is adapted to the specific needs of the victims. For example, treatment, relocation and legal costs or the reimbursement of urgently needed destroyed property are covered. The support provided by CURA is independent of the often-inadequate recognition of the crimes by the police and judiciary, which often does not do justice to the reality faced by those affected.

For such people, the help provided by CURA also means valuable moral support and social recognition of their situation. These can be fundamental when it comes to processing the traumatic experiences and regaining confidence in society.
The motifs and their backgrounds
The feeling of threat caused by right-wing attacks has an effect not only on those directly affected by physical violence, but also restricts many Berliners on a daily basis. As so-called "message acts", right-wing acts of violence send a message to whole groups of people. With a view to drawing attention to the perspective of those affected around the city and its various locations, the current campaign picks up on a range of typical Berlin images. Here you will find information about the motifs and their backgrounds.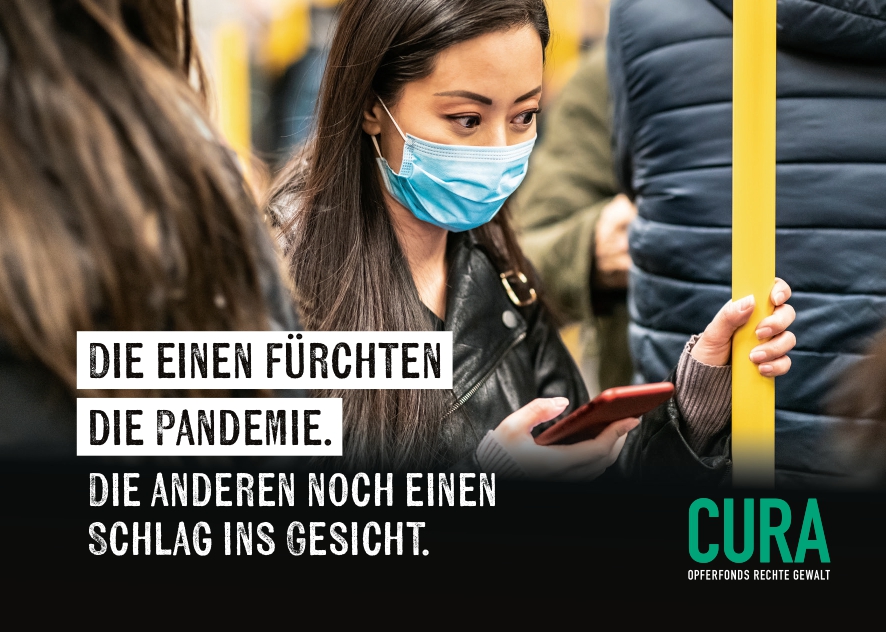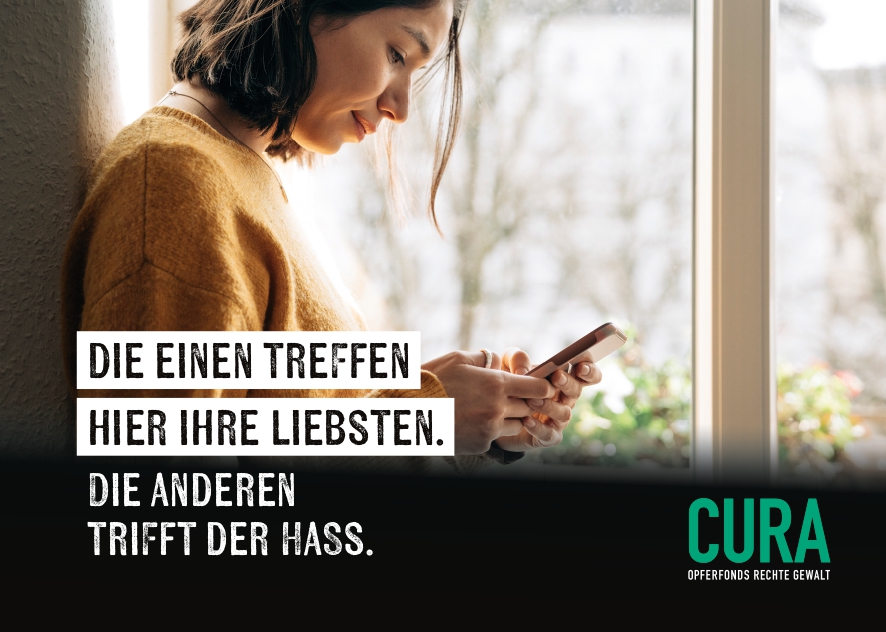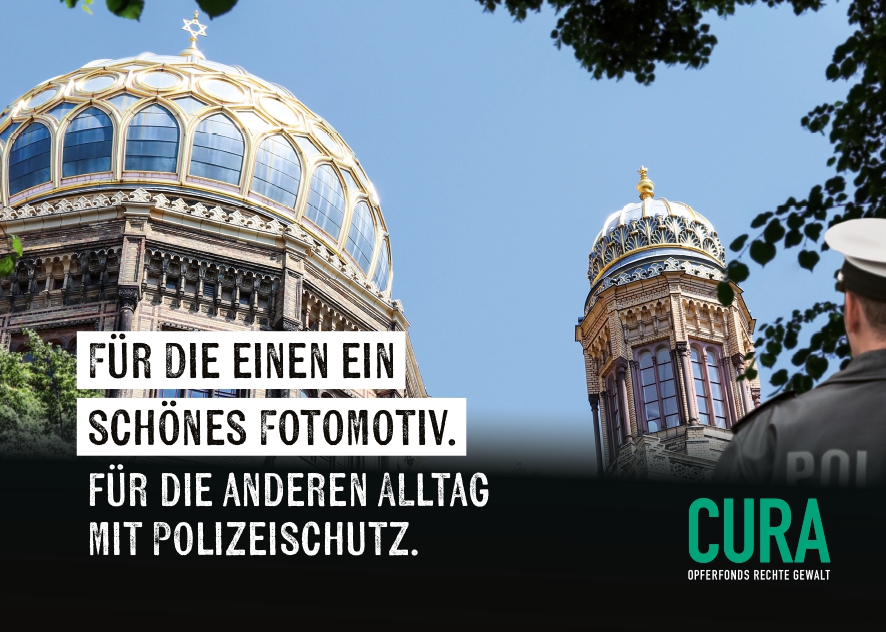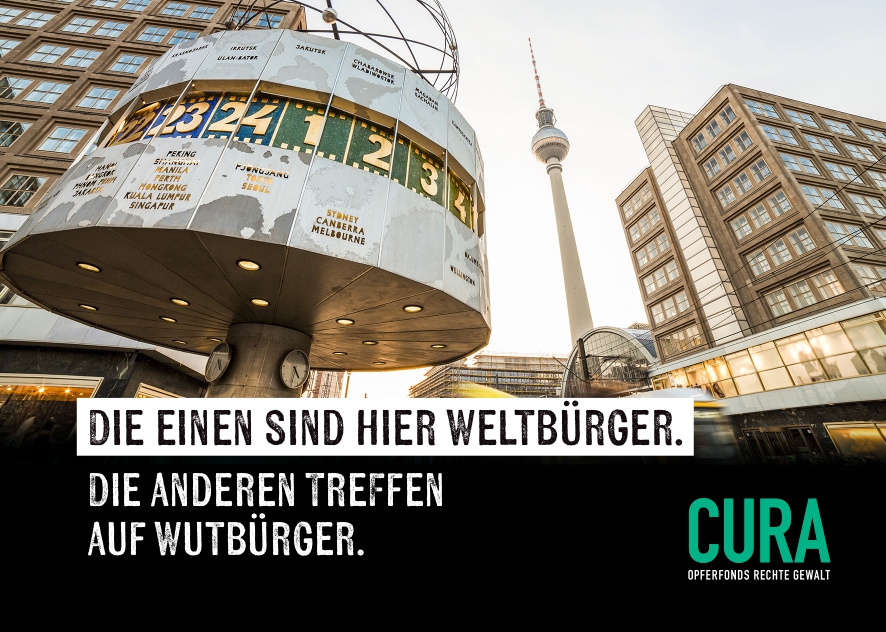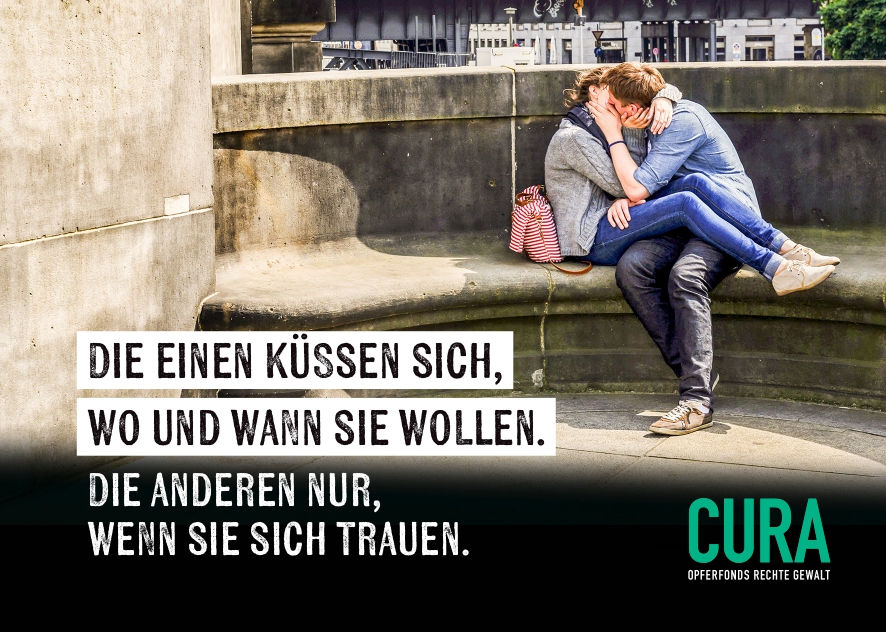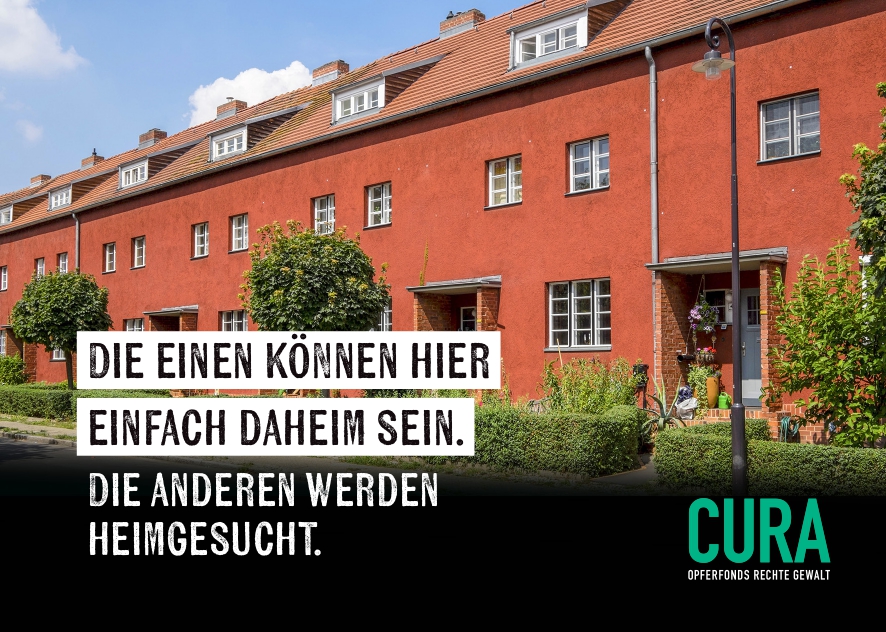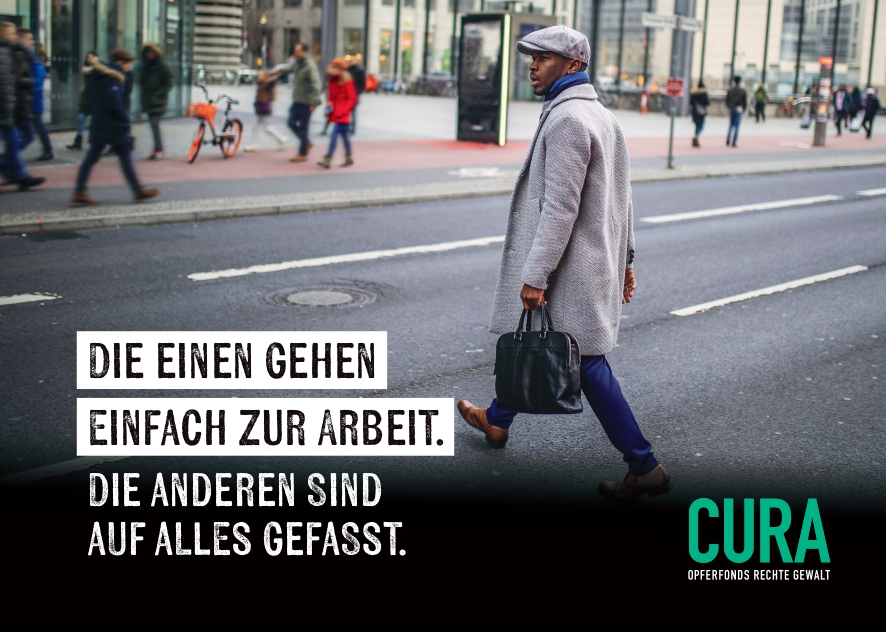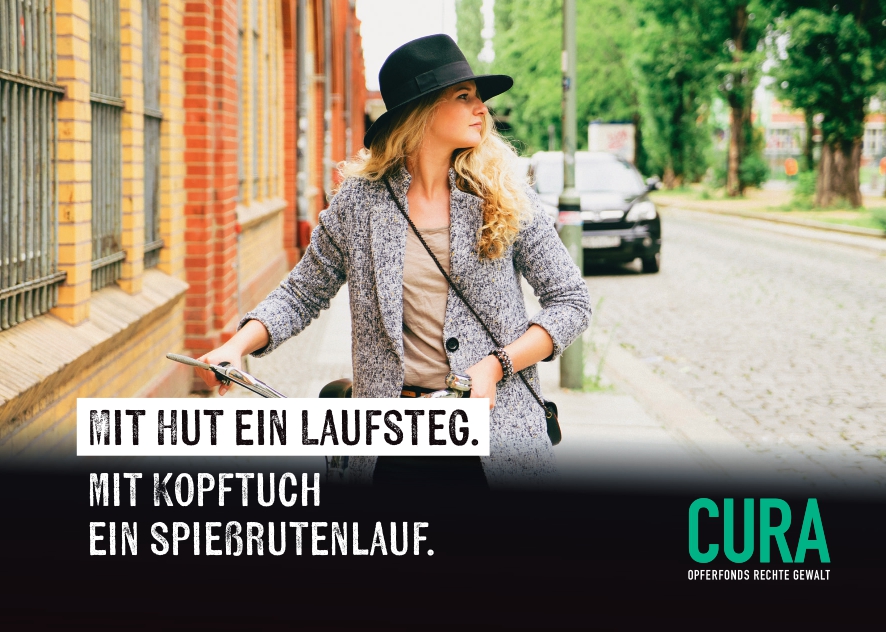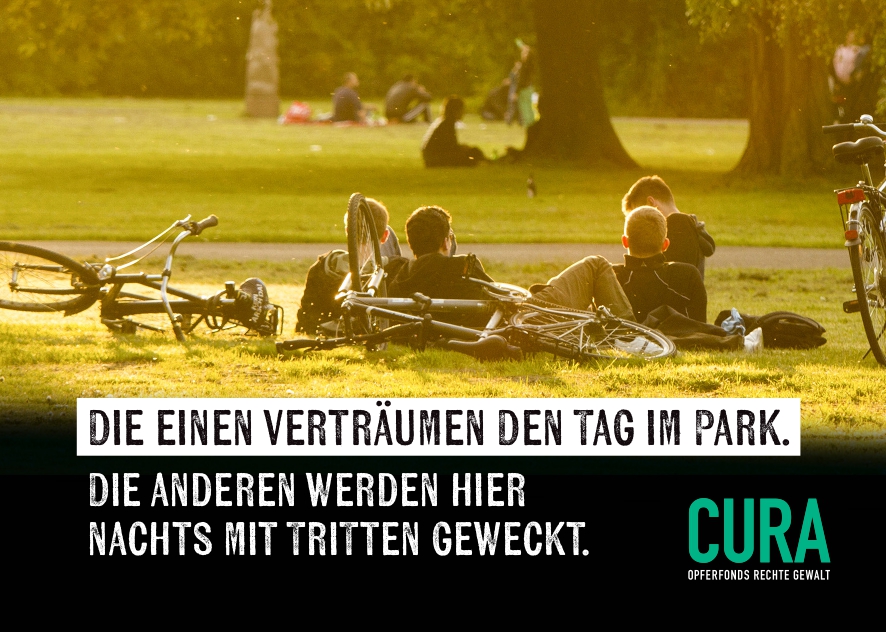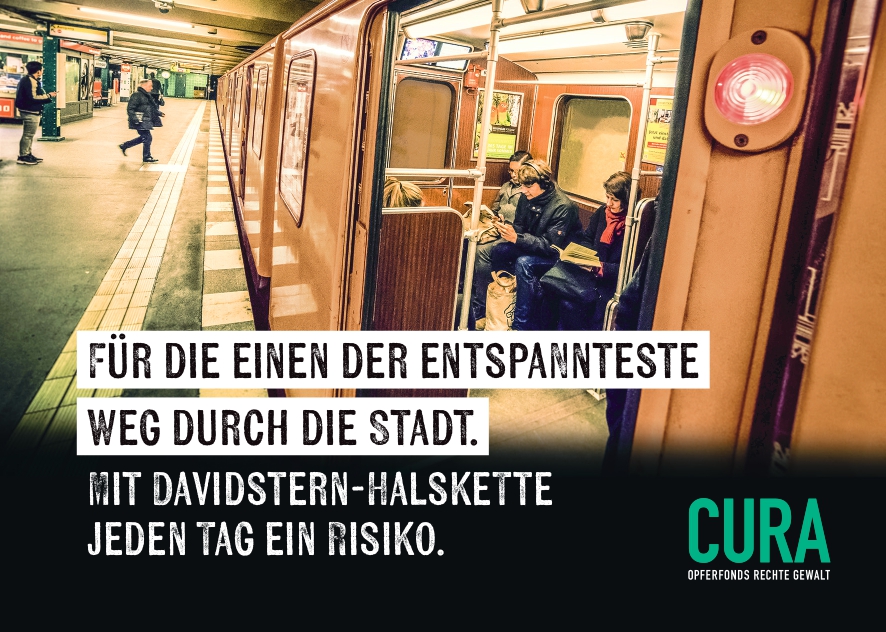 The Project Advisory Board